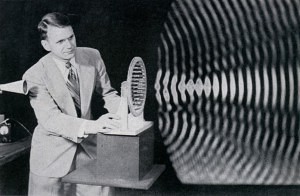 Niels and Kirstine have been developing new material and researching for a new concertperformance coming up in 2017, with the labtitle hello? Based on electro acoustic soundscores and movements of the sound choreographed in space, we've had the pleasure to collaborate with many different and fantastic movers from the Danish scene.
A BIG THANK YOU TO
Københavns Musikteater and Dansehallerne for hosting us!
Audiocase and Minirig for sponsoring speakers
Supportet by:


Choreographing an invisible body:
We find the inspiration in the tradition of acousmatic concerts but wish to combine and coordinate the pre-decided movements of the sounds with physical actions of dancers while carrying/moving the speakers in the space..... As always trying to achieve the ultimate symbiotic state between the movements and the music!
The final aim is to free the predetermined musical score and unleash a being of sound; an invisible body that relates, co-exists and collaborates with the dancers (and of course the other way around). We started our research in 2014 through a number of residency periods and in June 2016, we concluded our exstensive researchperiod at Dansehallernes LABstage.
Working with us during this final period:
Dancers: Hilde I. Sandvold and Kasper Daugaard Poulsen
Sound and technical solutions: Baldur Kampmann
Attatching speakers/solutions: Camilla Lind
Some photos from the process:
Researching at Københavns Musikteater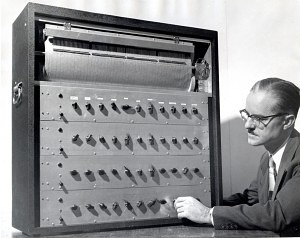 Niels and Kirstine have been Artists In Residence at Københavns Musikteater during 204/2015, working in shorter concentrated periods of time. Mostly this work has evolved around finding the right approach to the collaborative production of electroacoustic music (between choreographer and composer), as well as technical solutions and identifying the most effective workingtools when organising the movements in space. Alongside our residency periods at Københavns Musikteater we've had a workingperiod at Dansehallernes LABstage during november 2015. Emma Cecilia Ajanki and Hilde I. Sandvold worked with us during that period.

Last showing of work-in-progress at Københavns Musikteater happened on September 11th 2015. The showing was an informal sharing of what we'd been working on during a two week open lab, and was in no way close to what we have in mind as a finished result. It was a very important step in the research to determine which direction to go, and a fantastic oppurtunity to involve many dancers from the Danish scene. Many tools were identified and at the same time, such a pleasure to get to know new dancers from the field. We're hoping to be able to repeat this in some way in the future.
THANX SO MUCH to all you wonderful dancers who joined us: Marlene, Birgitte, Michael, Marie A., Anika, Snorre, Katrine, Olivia, Nanna, Sandra, Ann Kathrin, Lisbeth, Noora, Karis, Ingvild and David.
First showiwing of research at Københavns Musikteater took place December 18th 2014 with the beautiful dancers: Esther Wrobel, Noora Hanulla, Alicia Martucci and Tomomi Yamauchi.
THANX so much for joining!
All our experiences through these researchperiods will form the basis for our next production with the working title Dead Awake. The premiere will be in the summer 2017 and the concert-performance will be a co-production with Dansehallerne.
More information will follow! We're excited!