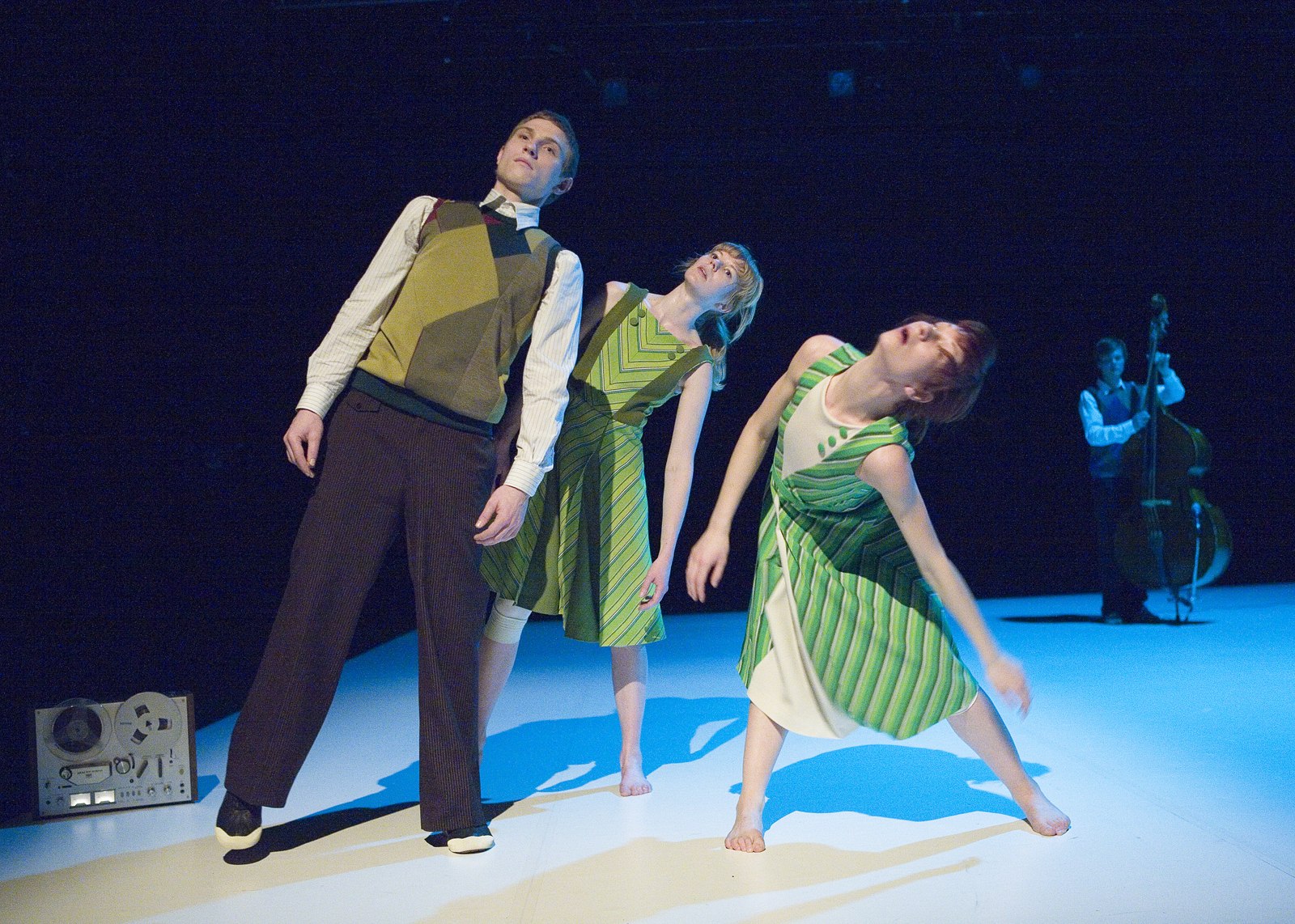 DUET DUET is a sort of quartet, but explores the format of the three possible duets: dancers, musicians or dancer+musician. The movements and musical score interweaves and connects in a way that makes them depend on each other and becomes an experience of an intimate concert in a very large black box.

DUET DUET was presented at Dansescenen -Copenhagen, Danssattionen- Malmö and Ridehuset in Aarhus.
All photos by Thomas Petri
DUET DUET was produced in 2006 by Dansescenen and supported by Toyota Fonden and Augustinusfonden.