INFO OM FORESTILLINGEN PÅ DANSK
If Björk and Blue Men Group had several love children they would undoubtedly look something like WE GO in their latest concert performance. Four dancers and musicians form an ensemble that merges into a single organism of bodies and instruments. Their movements create the sound and music emerges from choreography in a humourous and tightly composed mechanism.
The performance is for young audiences regardless of age, really - but made specifically for the agegroup 10-18.
Check our CALENDAR for upcoming performances

FIND VORES UNDERVISNINGSMATERIALE HER (højre/ctrl klik for download)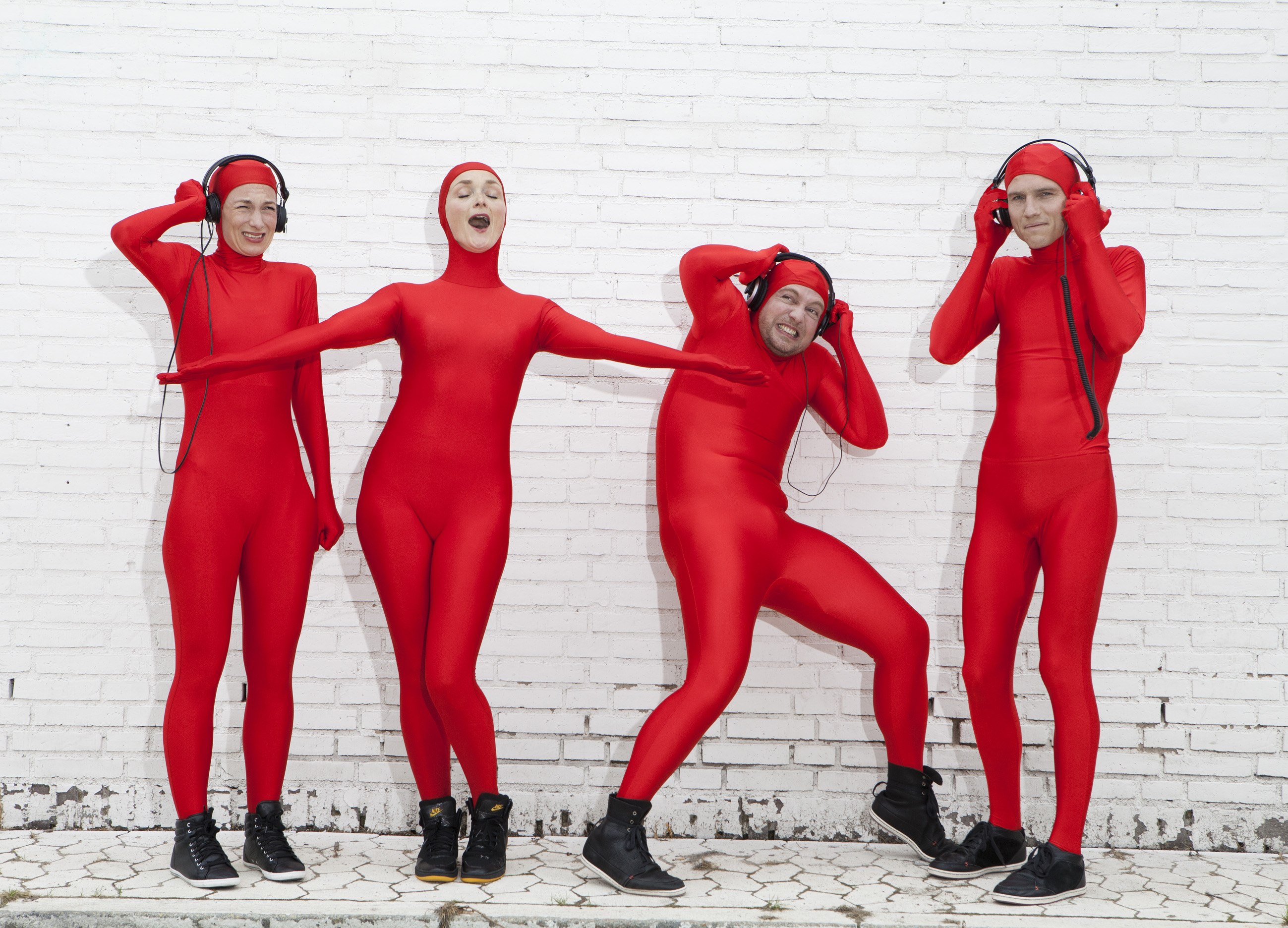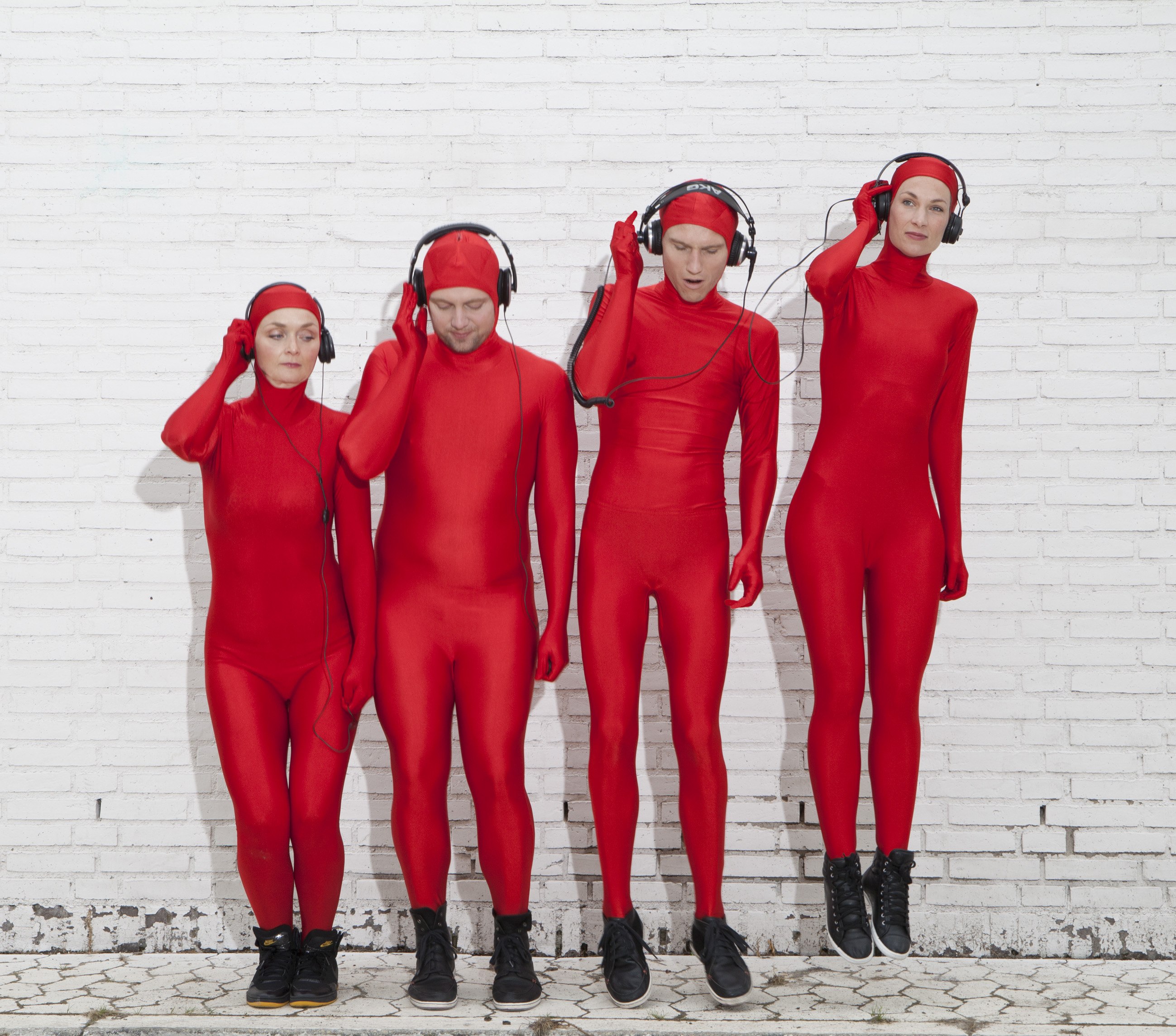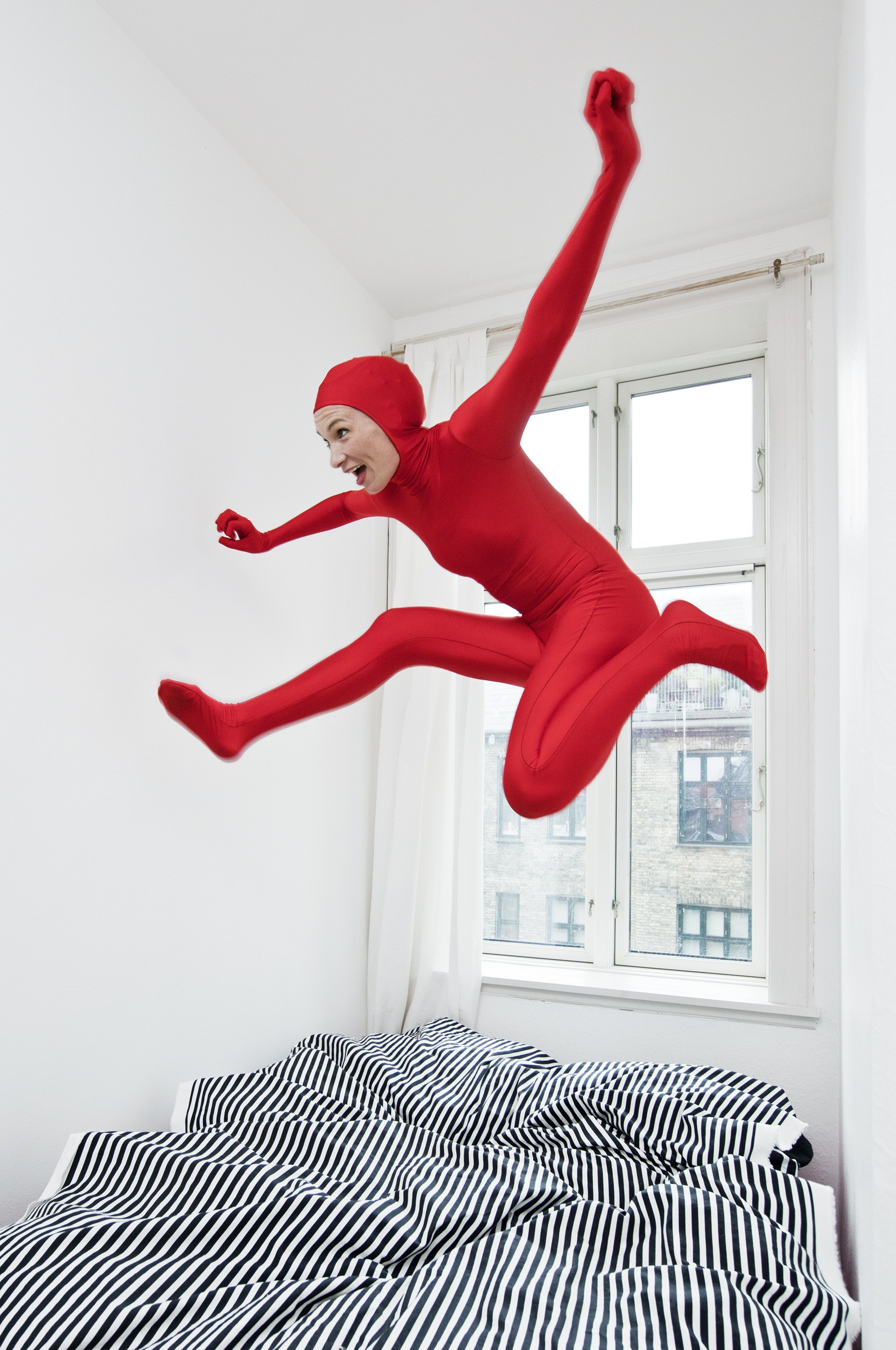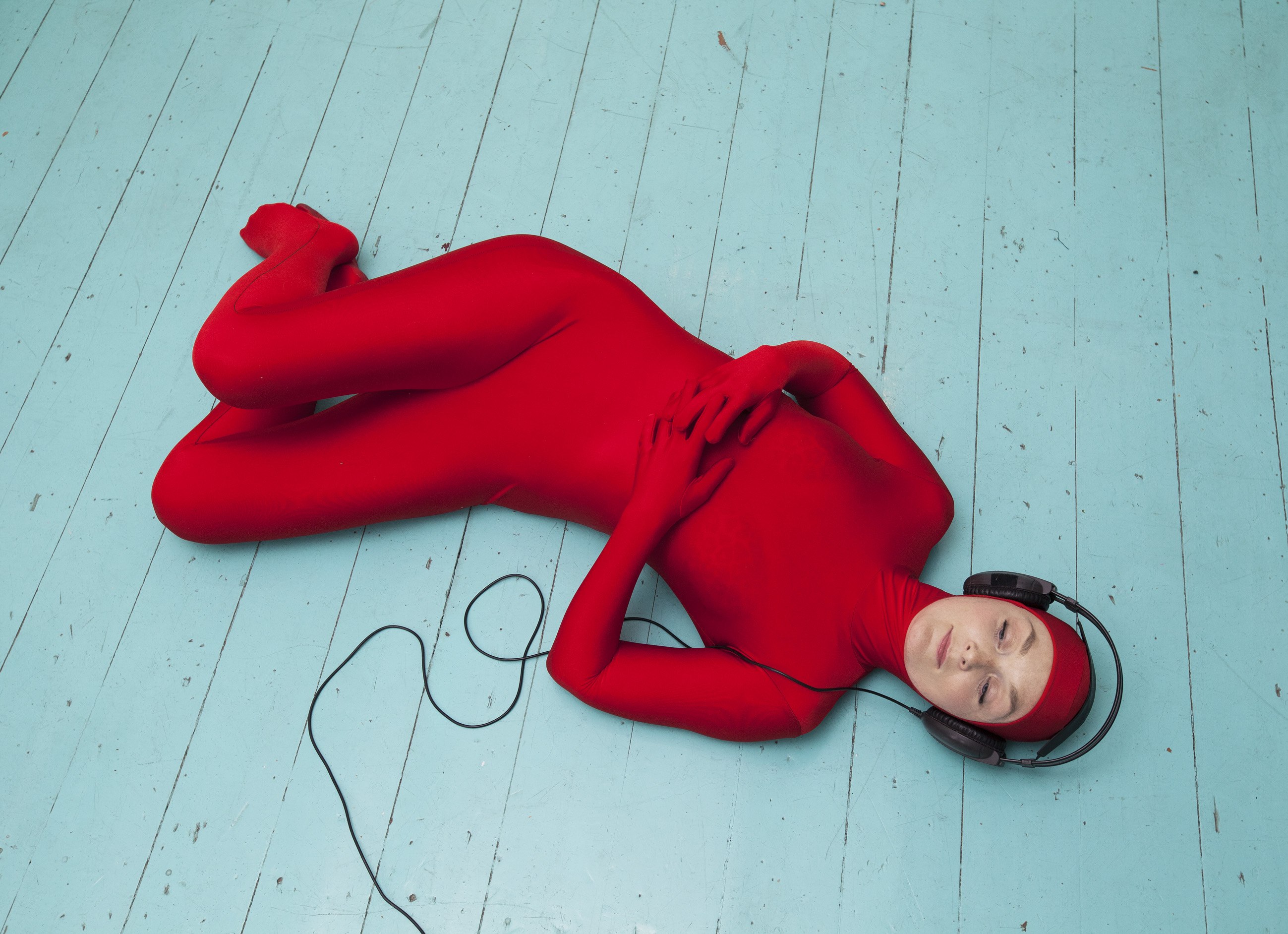 Kirstine Kyhl Andersen is one of the two artistic directors of WE GO. She choreographed this concert performance in close collaboration with the wonderful cast and she also dances herself and plays: the bass, shaker, melodica, finger cymbals, agogobell, ironing board, snare drum, miditriggers, drumpad, autoharp, vibraslap, cymbal, casio sequencer, triangle, crash cymbal and tambourine.
Niels Bjerg is the other of the two artistic directors of WE GO, and in this concert performance he composed all the music. In the first stage it happened in close collaboration with Kirstine and in the final rehearsal period all the cast was envolved in the making of parts of the music  and all final details of the score. Besides playing the guitar relly well he also plays the bass drum, ironing board, midikeyboard, laptop, agogo bell, tambourine, miditrigger, casio keyboard, cymbal, hihat and then he also dances.
Amia Miang is a dancer in WE GO since 2008. In this concert performance she also plays: miditriggers, drumpad, keyboard, hi-hat, xylofon, vibraslap, guero, vocal, bells, recorder, ukulele, shaker egg, casio keyboard, a different shaker, snare drum and then she also sings.
Kasper Daugaard Poulsen is a dancer in WE GO since 2006. In this concertperformance he also plays: cymbal, snare drum, guitar, miditriggers, shaker, cymbals, shaker egg, casiokeyboard, recorder, bass drum and sings really loudly.
Also involved are these wizards:
Baldur Kampmann, FO - Sound and practical solutions
Jeppe Worning, DK - costumes and other practical solutions
MUSIC FROM MOVEMENT - MINI is made possible with the support from: The Danish Arts Council and Nordeafonden.